According to theybf:
Nicki Minaj pranced her way onto "The Tonight Show with Jay Leno" stage Friday night….pasties in tact. Thanks to her bedazzled bra, panty & stockings look that covered a couple inches of her body, chick had to take extra precautions not to piss off the FCC.
Fresh off the heels of releasing the BTS footage of her upcoming "Pound the Alarm" carnival inspired video, Head Barb Nicki and her feathered & bedazzled look made an appearance on Jay Leno Friday night to perform the track.
She snapped pics backstage, on stage, and with both Jay & comedian Dana Carvey: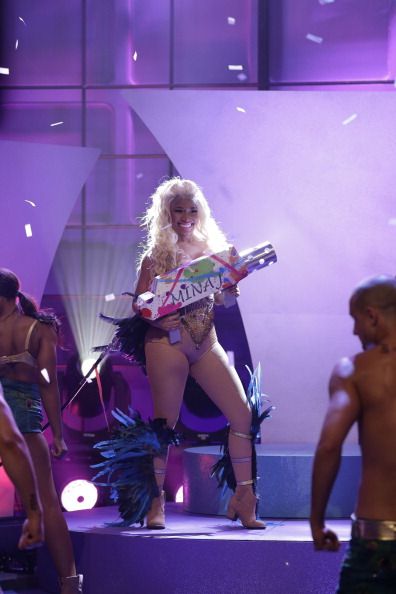 Check out her performance below:
Popout