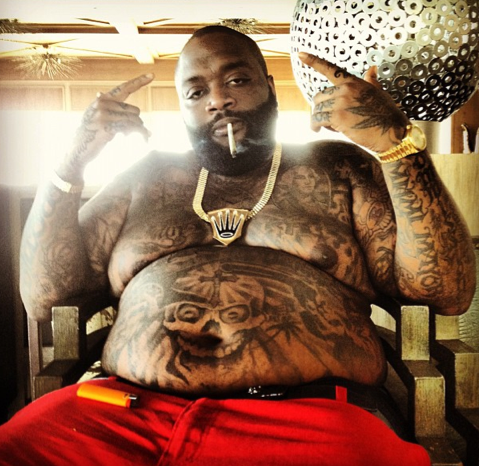 Mr. Rick Ross is in Anguilla where he's shooting the video for his God Forgives, I Don't track "Diced Pineapples" with Waleand Drake.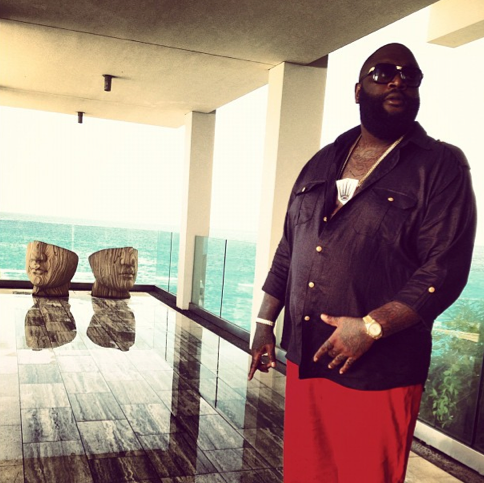 Rick Ross and his chi chi's flew to Anguilla where he's shooting the "Diced Pineapples" video today with Wale andDrake.  Lil X is directing the clip at The Viceroy resort on the luxe Caribbean island.
And he made sure to get a beard & tummy hair trim before the shoot began. Yes, really.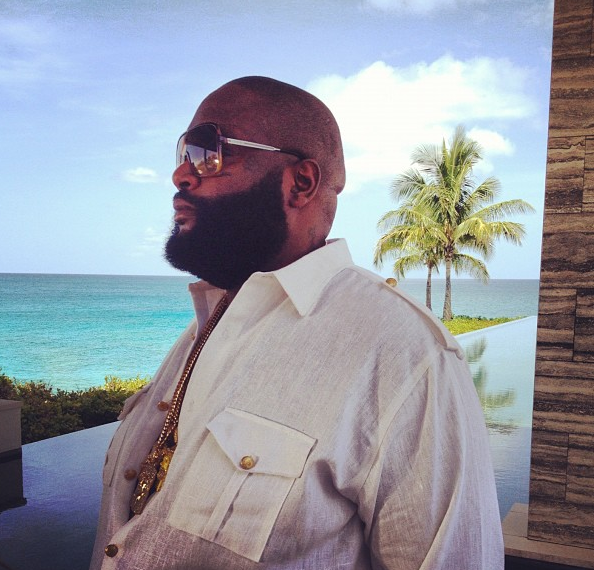 He posted things like "Presidential" (new single) and "Biggest Boss" under the captions for his pics from the set.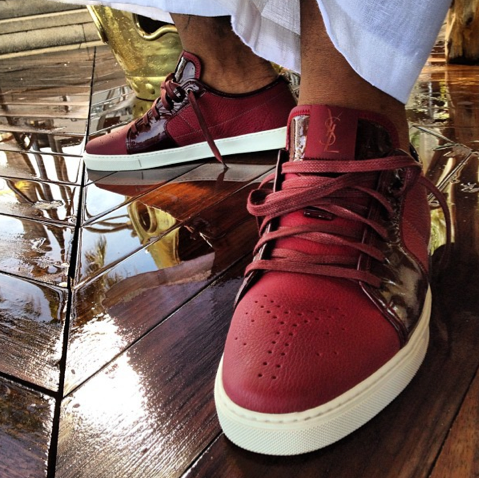 Rick also tweeted pics of himself rocking white and red linen YSL sneakers during the shoot.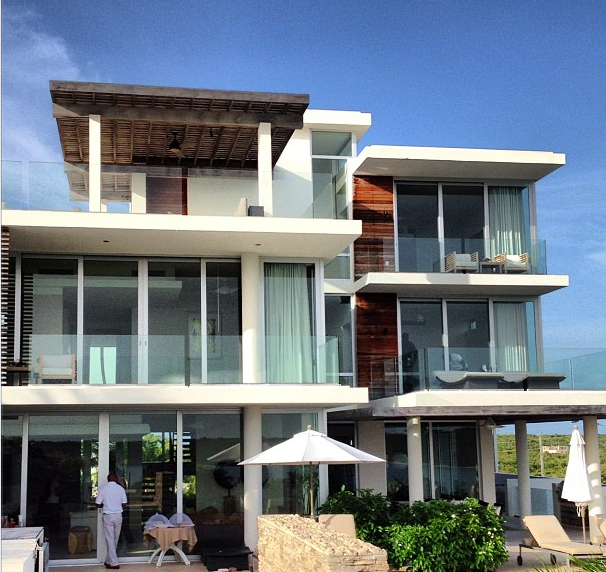 He tweeted some gorgeous photos of the scenery.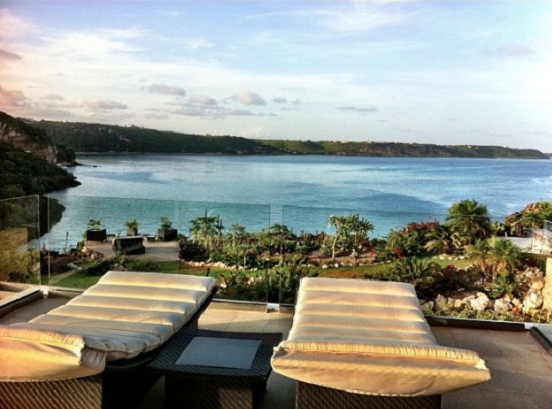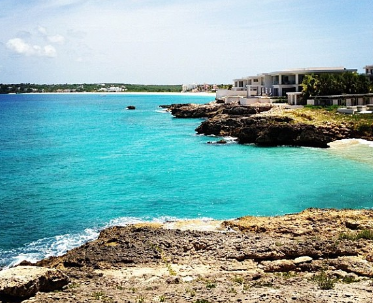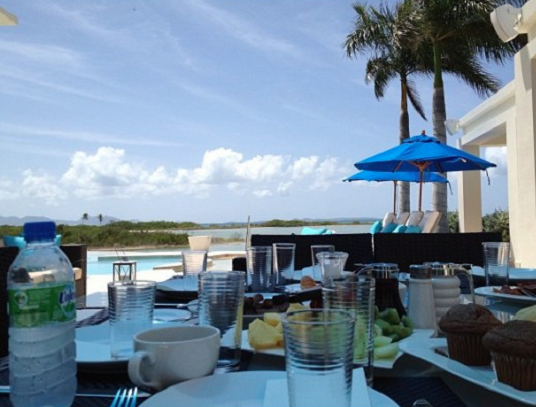 He said to his followers, "Care to join me? #anguilla RozayRaw.com at The Viceroy Anguilla"
Drake, Chubb and Future were also spotted on the beach.
Meanwhile, Rozay just dropped his brand new video for "Presidential" ft. Elijah Blake. The vid is also produced by DREFilms and the track, also from GFID, was produced by Pharrell.  Peep the lavish life below…